As the nights grow shorter and the temperatures start to rise, it finally feels like we've left the snowy conditions and the depths of winter behind us. Although it will still be a month or so until the leaves return to the trees and the daffodils start to bloom, it's definitely time to start thinking about spring cleaning our home.
When it comes to spring cleaning, one area you should really pay attention to is your fireplace. By using a little elbow grease and cleaning your fireplace on your own, you'll feel a great sense of satisfaction. Plus, by getting rid of the dust and debris, you'll transform the space.
Whether your fireplace is wood-burning or gas-burning, cleaning a fireplace is easy when you know what to do. The whole process will take you under two hours and will leave your fireplace safe, cosy and clean. Interested in cleaning your own fireplace this spring? Read our tutorial below to see just how easy it is.
The Ultimate DIY guide to cleaning your wood-burning fireplace at home
1. Start a fire
We know what you're thinking: 'how do you clean a fireplace if you've just started a fire?' Well, although this step may seem counter-productive, it's actually very useful. This is because a small fire will loosen the soot inside the log burner and save you from hours of scrubbing. You can start cleaning as soon as the fire is out and the stove has cooled.
2. Prep yourself and your surroundings
When cleaning your fireplace, it's easy to make a mess when soot and ash fall. So, before you begin, cover any nearby furniture and flooring with dustsheets. Make sure you're dressed correctly, too. Wear old clothes you don't mind getting mucky and ensure you have a couple of bin bags nearby for rubbish. By spending the time preparing, you'll save a lot of time cleaning when you're done.
3. Make a cleaning solution
Combine washing up liquid with baking soda and plenty of warm water in a large bucket. Then, grab a pair of gloves and a stiff-bristled brush and take them to your fireplace.
4. Remove the andirons and grate
Take the andirons and grate out of your firebox (where the logs in your fireplace burn), making sure as much debris as possible falls back into the fire. Then, scrub them thoroughly with washing up liquid and water. You can also use metal polish when they're dry to add some extra sparkle.
5. Shovel away debris
Start by moving any large pieces of debris with your hands and placing them straight in your bin bags. If you don't want to get too down and dirty, use a dustpan and brush to help you move some of the debris. When you've got rid of the big pieces, use a hand-held vacuum to help with the smallest bits.
6. Scrub, scrub, scrub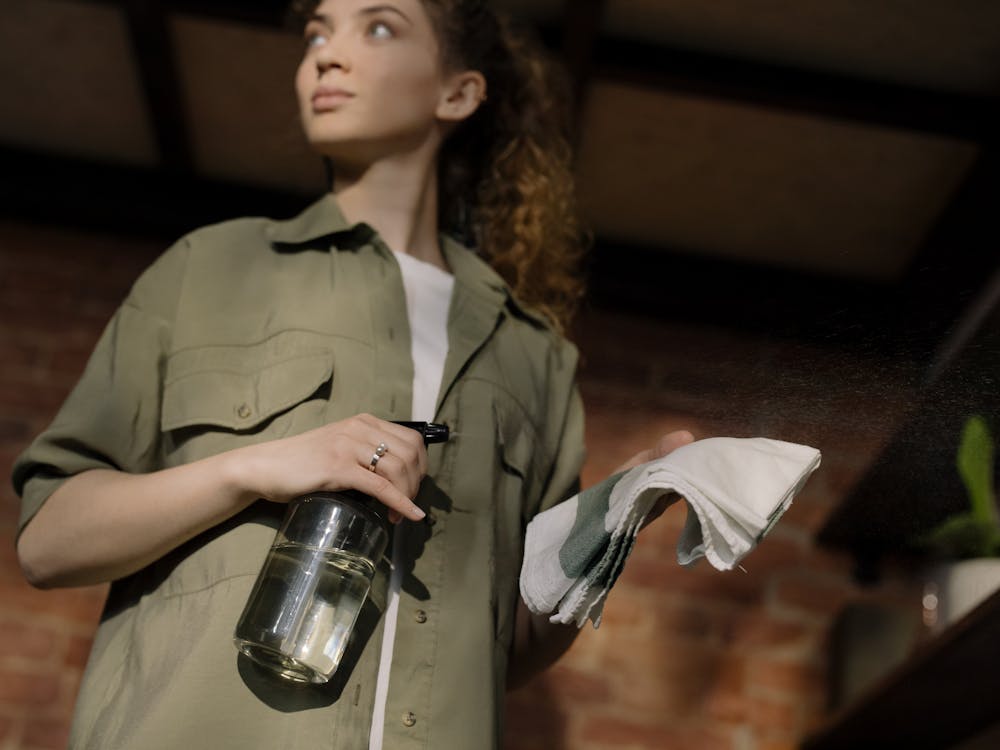 Starting at the top and working down, scrub the inside of your fireplace using your stiff-bristled brush and the cleaning solution you made earlier. Depending on how dirty your fireplace is, you may need to do this more than once. Don't worry though, it won't take long.
7. Clean the surrounding brickwork
While the inside of your fireplace dries, you can clean the brick surrounds. To do this, use a solution made from cream of tartar and water. If you have a soot stain that's particularly stubborn, you may need to use a specialist cleaning solution, like a trisodium phosphate cleaner.
8. Make your glass shine
If your fire has glass doors, then clean them using glass cleaner and paper towels. If the doors are particularly dirty, try washing them with warm water and washing up liquid first. This will save you time. If you haven't cleaned the glass in a long time and it has blackened, you may need a specialist cleaner.
9. Make a cuppa and let it dry
Once you've cleaned the door, open it back up and leave everything to air dry while you make a cuppa and pat yourself on the back for a job well done. Once the whole fireplace is dry and clean, you can replace the andirons and grate before lighting it. Your fireplace will be Instagram ready.
And here's another useful DIY guide to cleaning your gas fireplace at home
Although gas fireplaces don't need the same amount of upkeep as a wood-burning fireplace, they should still be cleaned regularly. Here's how to clean yours in a few simple steps.
1. Turn off the valve
Before you start cleaning a gas-burning fireplace, it's vital that you turn off the gas supply. This may seem a little basic, but double checking the gas supply is turned off is essential for preventing accidents and it's well worth 30 seconds of your time.
2. Vacuum away the debris
If you have a gas fireplace, you won't have problems with soot. However, debris and dust can still collect inside the fireplace or by the vents. To get rid of this debris and create the best possible burn, vacuum around the area with a hand-held hoover. Then, remove the glass door and give the fake logs or coals a brush with a cloth or paintbrush.
3. Inspect your fire

Feel like your fireplace isn't kicking out the heat it should or isn't as hot as before? Inspect the area while you're cleaning it. If you spot any signs of corrosion or chipped glass, call a plumber who can inspect it.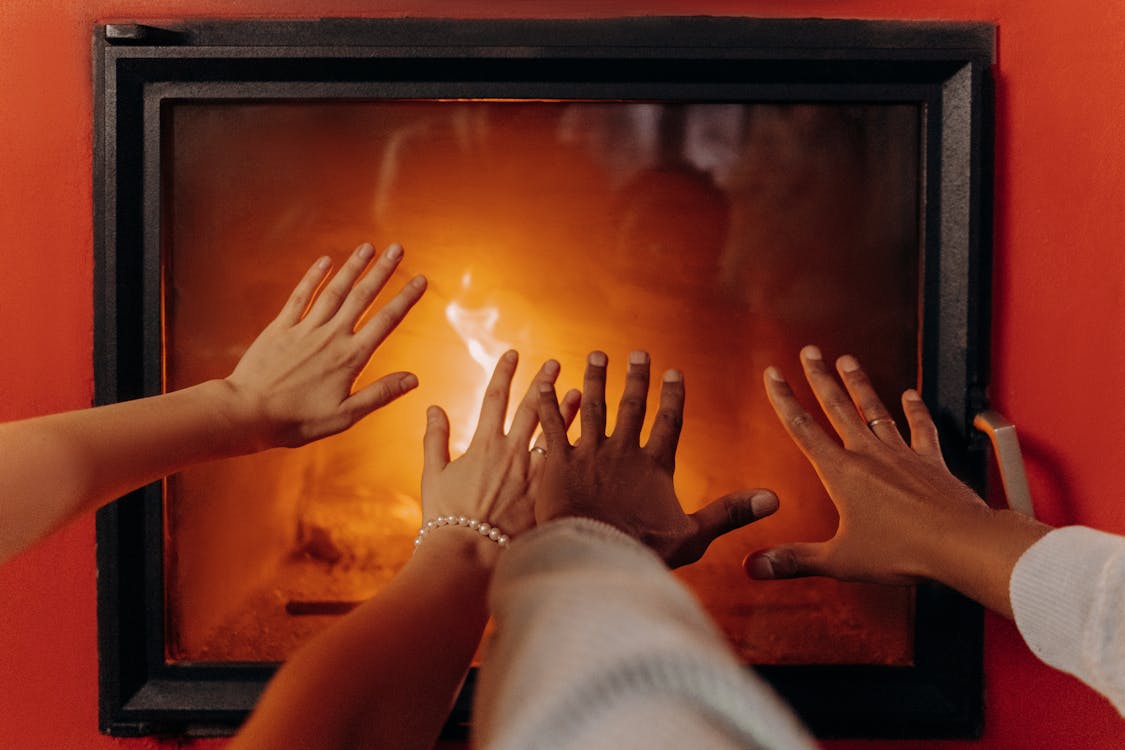 4. Clean the glass
As you close the doors again, give them a good clean to get rid of any dust or fingerprints. A simple wipe with some kitchen roll and glass cleaner should do the trick but, if your glass is coated in a white film, you may need a specialist solution. This is nothing to worry about though, it's just the manufacturing chemicals used in natural gas products.
With minimal materials and only a couple of hours of your time, you can get your gas-burning or wood-burning fireplace looking like it's brand new. So, why not do it yourself this spring? You'll be filled with immense satisfaction.